Education
2013-2014 Ostkreuzschule für Fotografie, Berlin, DE
2007-2010 BA graphic design, UNARTE, Bucharest, RO
2003-2007 Victor Brauner Art Highschool, Piatra Neamt, RO

Exhibitions
2013 " Close Up" Group exhibition, C/O Berlin, DE.
2013 " Close Up" Group exhibition, Toronto Film Festival, Toronto, CA.
2012 "Time Bank by e-flux" Time Bank store, Hague, NL
2010 "Posmus Camp" Group exhibition, French Cultural Institute, Bucharest, RO
2008-2009 "Proem Proem" exhibition to promote romanian artists in EU, Utrecht, NL

Funds & Nominations
2008 1st Prize Studentfest Festival Photography, Timisoara, RO.

Publications
PRINT
December 2012
"Romka Magazine" #7, professionals and amateurs presenting their favourite photographs & the stories behind them.
March 2011 "English DOR"
English edition with the best of "Decat o Revista", which presented also my graduation project.
March 2011, "Decat o Revista" #5
Editorial photography for "Theatre in apartment" of a young well known romanian writer.
December 2010 "Punctum" #5
An article which concluded the final projects of the Photographers who participated at the Pos- mus Photography camp held in October 2010.
October 2010 "Decat o Revista" #4
Editorial photography for an article about a ballerina and her childhood. Feature article about my graduation project.

Online
2013 "Oitzarisme Women's Day Special
2013 "Berlin Fotografen"
2012 "Oitzarisme"
2010 "Incotro" Romanian Visual Survey
2012 "Mamifer - Tel que tu es - blanc"
2012 "Mamifer - Tel que tu es - bleu"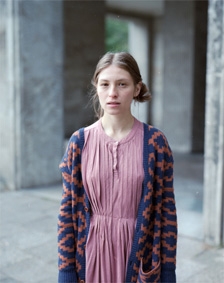 Mara Ploscaru
Born 1987